Regional Tournament Update
I am sad to pass on the news that Millersville University is closing their campus for 3 weeks effective on Friday due to COVID-19 concerns. As such they are cancelling our tournament for Saturday.  We understand how excited your teams have been to show us all their accomplishments, we are just as disappointed as they are.
We are currently searching for alternative venues for both this weekend and other dates and we are discussing how to proceed. Please do not destroy sets or abandon plans. We are doing everything we can to come up with alternate arrangements. As soon as decisions are made we will be communicating them through the website, email and social media.
For COVID-19/Coronavirus prevention information from the Pennsylvania Department of Health, go to https://www.health.pa.gov/topics/disease/Pages/Coronavirus.aspx.
Regional Director
Lynn Fyfe
717-519-0250
regionaldirector.ec@paodyssey.com
Want to volunteer and become a part of a very rewarding experience?
If so come join our Regional Board!
Latest Posts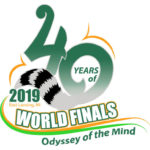 2019 World Finals Results
-
Congratulations to all our teams listed below who competed at the 2019 World Finals at Michigan State University! Problem 1OMER… … Continue reading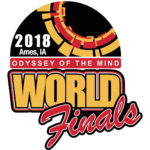 2018 World Finals Results
-
Congratulations to all our teams listed below who competed at the 2018 World Finals at Iowa State University! Problem 1Triathlon… … Continue reading