Welcome to East Central Pennsylvania's Odyssey of the Mind website! We are looking forward to another exciting and challenging year. Please take a look around our website for lots of interesting information.
We would like to remind you of our judging policy, as it bears repeating. All teams, including Primary, must have two judges – one spontaneous and one long term judge. These judges must attend and complete judges' training even if they have judged before. They must also judge at the regional tournament. Any team whose judge(s) do not show up for training and/or the tournament will be assessed a 25 point penalty per judge. All teams who move on to the state competition must have their long term judge and their spontaneous judge available for that competition as well.
Please feel free to contact me if you have any questions or need guidance.
Good luck and have fun!
Regional Director
Lynn Fyfe
717-519-0250
regionaldirector.ec@paodyssey.com
Want to volunteer and become a part of a very rewarding experience?
If so come join our Regional Board!
Latest Posts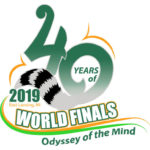 2019 World Finals Results
-
Congratulations to all our teams listed below who competed at the 2019 World Finals at Michigan State University! Problem 1OMER… … Continue reading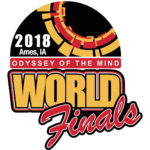 2018 World Finals Results
-
Congratulations to all our teams listed below who competed at the 2018 World Finals at Iowa State University! Problem 1Triathlon… … Continue reading