Welcome to East Central Pennsylvania's Odyssey of the Mind website! We are looking forward to another exciting and challenging year. Please take a look around our website for lots of interesting information.
Check out our events page for upcoming dates. We expect to have our registration open by the end of September – you'll find it here first! 
Our board is in need of volunteers!  We have several positions open, and are looking for interested adults to help us out.  There is something for everyone – if you love the nitty gritty of the problems, maybe you would be a great problem captain!  If you would really like to see how things work behind the scenes, perhaps the score room is for you.  Shoot me an email or give me a call if you would like more information!
Good luck and have fun!
Regional Director
Lynn Fyfe
717-519-0250
regionaldirector.ec@paodyssey.com
Want to volunteer and become a part of a very rewarding experience?
If so come join our Regional Board!
Latest Posts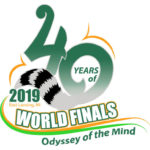 2019 World Finals Results
-
Congratulations to all our teams listed below who competed at the 2019 World Finals at Michigan State University! Problem 1OMER… … Continue reading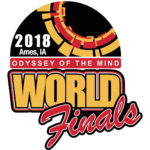 2018 World Finals Results
-
Congratulations to all our teams listed below who competed at the 2018 World Finals at Iowa State University! Problem 1Triathlon… … Continue reading